IBA Munich, 15-20 September 2018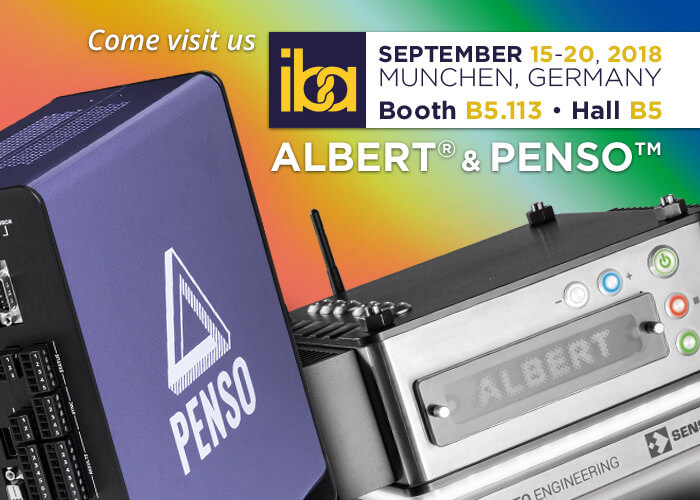 Visit our booth to discover all the news about Opto Engineering!
New outstanding Artificial Intelligence technology based products like PENSO™ and ALBERT® are waiting for you.
Have a look to our live setups, and if you want to test a sample, just come to our booth:
Our sales engineers will be happy to help you!
Artificial Intelligence Vision Units

Opto Engineering® has developed the Artificial Intelligence vision unit that works where others fail. PENSO™ is designed to work on unpredictable variations and defects, as well as on objects difficult to model or without a golden reference. 
Opto Engineering® has developed the first Artificial Intelligence system for Shape and Color inspection. Albert® learns from examples as humans do.
ADAPTIVE LENS FOR FAST FOCUSING – NEW
Opto Engineering® has developed a small plug-and-play focusing lens with embedded optics and electronics. Adjusting focus on the fly has never been so easy.
HOLE INSPECTION OPTICS FOR 360° INSIDE VIEW
PCHI optics have been developed by Opto Engineering® to enable the perfect viewing of holed objects, cavities and containers. Hole inspection optics are the solution of choice to inspect different object shapes such as cylinders, cones, holes, bottles or threaded objects.
PERICENTRIC LENSES: 360° TOP AND LATERAL VIEW
PC pericentric lenses are unique optical systems designed to perform a complete inspection of an object up to 60 mm diameter quickly and reliably: just one camera acquisition is enough to capture the top and lateral faces of an object. Classic application examples include bottleneck threads inspection and data matrix reading – the code will always be properly imaged, no matter the facing direction.
If you need your free entrance ticket, just